Scrum Methodology
It's 9am. Time for today's scrum! For those unfamiliar with scrum methodology, a scrum is a daily meeting where participants discuss what project they'll be working on and any blockers that stand in their way. Scrums are a necessary evil to keep small teams on the same page and help to highlight problems before the become larger issues.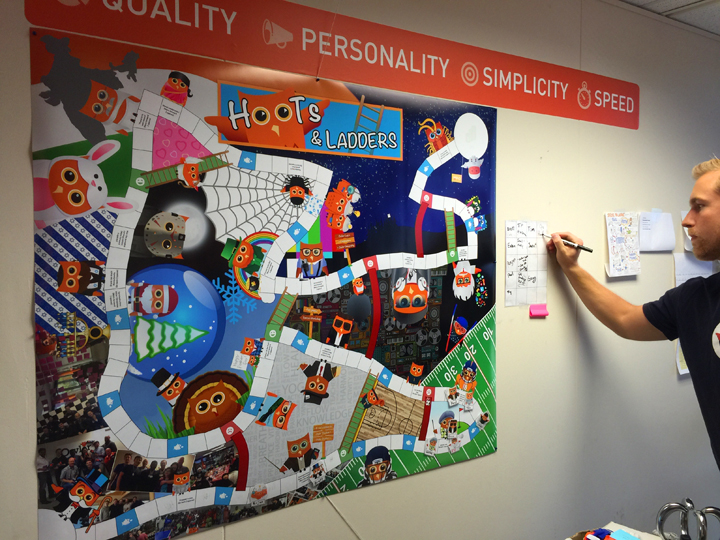 Scrum Gamification
At Owler, we decided to take a different approach to the scrum methodology by introducing gamification. Each day during the scrum discussion, each team member must select one achievable goal within the next 24 hours. During the next scrum, if they've accomplished that goal, they get to roll the dice and advance on the scrum board. If not, they must skip a turn.
The board contains inside jokes from the office, special task cards, team photos and more. The game encourages goal-based scrum methodology and that behavior spreads throughout other company operations. The average game takes about 1 month to complete and the winner receives an Owler related prize.
Are you ready to turn a dull morning meeting into something your team loves? Try gamified scrum!