The Dangers of Raising Too Much Money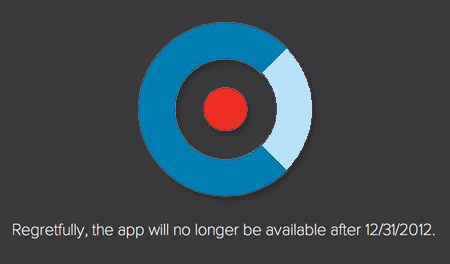 With $41M in funding and a killer team, you have the perfect ingredients for a successful company on the way to fame and fortune in no time… well, maybe not.
That's what Color was all about.
Touted as a company of savvy businessmen and innovators, who brought their expertise to the table, they promised to bring the picture-taking experience to a totally new level.
Everyone loves capturing even the minutest moments of their lives. And with Color, taking pictures with your camera doesn't stop there.
Riding on the wave of this new mobile age, the Color team envisioned a company that would change the way people shared their precious moments with others. Yes, Color hoped to reinvent your mobile social networking experience. The idea is to bring people closer together by developing apps that promise a totally new visual experience.
The app, which debuted via iPhone a year ago, is best described as a "public photo and video-sharing app for groups."
With co-founder Bill Nguyen, you have a company that is highly advanced in terms of technology.  D.J. Patil, LinkedIn's former chief scientist, heads the product department.  Another co-founder, Peter Pham was formerly from Photobucket, BillShrink and Trinity Ventures.
Sequoia Capital contributed $25 million as initial investment, $9 million came from Bain capital, while Silicon Valley Bank put in $7 million.  So that brought the total to $41 million in seed money.
But with that kind of funding, a lot of pressure rose from both the start-up and the investor community.  With Color being able to afford more pricey developers than other companies, they were a premium destination for top talent.  The stakes are simply got higher.  And the risks are got bigger.
It's worth taking noting that a lot of start-ups literally have to start from the ground up, with some not even managing to take off.  With no big names and very limited, or no funding at all.
For Color, having those big names and funding — to the tune of $41 million, almost assured them of massive success.
Yet, success is never guaranteed.
To be able to succeed, Color needed to capture the imagination of millions of users.  And after that, figure out a way to monetize the app. There's a huge potential for highly-targeted, location-based advertising.
And it failed there miserably.  Customers just didn't want to ride the wave.
After a few months, Color was re-launched, this time enabling users to integrate it with Facebook and now has video sharing features.  After struggling to build an audience, they collaborated with Verizon so that the app is pre-installed on the telco's 4G LTE enabled Android phones.
This enabled Color to increase their active users from 50,000 monthly in May of last year to more than 400,000 in September of the same year.  However, that was no match to Instagram's more than 7 million daily active mobile users.
And in September, Nguyen announced that he was leaving the company.
Color blasted into the scene with a Technicolor Dreamcoat, but ended up wearing a cloak of mourning.
Update: Rumor has it Apple is snatching up Color's IP for $7 Million.
http://techcrunch.com/2012/11/19/sources-apple-paid-7-million-for-color-labs
Update (Nov. 20, 2012): Color, the Startup from Hell, Is Going Down in Flames
http://news.yahoo.com/color-startup-hell-going-down-flames-142305770.html