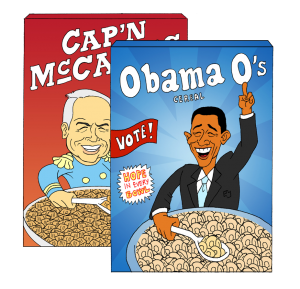 Outside the Box Fundraising
Who would have thought that renting spare rooms to total strangers right in one's own home would work? But for Brian Chesky and Joe Gebbia, it was an idea that couldn't have come at a better time.
The two guys moved to San Francisco with no money or business concept to start with, yet they stumbled across a golden opportunity. A design conference was underway downtown, and the visiting participants had filled the hotels in the area to capacity. Brian and Joe thought it worth a shot to offer air mattresses in their place for rent to conference attendees.
It was a win-win deal: the attendees got an affordable place to crash, while the guys made some money to pay toward their own rent. Only three people agreed to the idea, but for Brian and Joe, that was a huge success, and it sparked a business idea that would soon become Airbnb.
In order to get the funding they needed to make their idea a reality, the guys had to figure out how to keep the ball rolling. So as resourceful entrepreneurs, they decided to sell cereal boxes for seed money. Yes, it's all about perseverance, and the belief that they had something big going for them!
They bought generic cheerios and designed their own boxes of cereal, which they called "Obama O's" and "Cap'n Macs". They sold the boxes for $40 each.  The Obama O's sold fast enough to raise a seed fund, while the Cap'n Macs didn't do so well – so, they ate them to save on groceries. A true example of out of the box fundraising.
To keep things going, Brian even made the decision to leave his apartment and literally live out of a suitcase in more than 30 locations offered on Airbnb. This enabled him to experience the service himself and make process improvements whenever necessary.
Through hard work and perseverance, Airbnb's luck has changed.  It managed to secure a $7.2 million funding from Sequoia Capital and Greylock Partners, aside from the seed money that they already had. But that didn't really change how Brian and Joe live their lives.  Knowing how it is to live with little means, they invested their money wisely by continuously expanding their business.
As of July 2012, Airbnb had more than 200,000 listings in 26,000 cities.  Not to mention that they can be found in 192 countries and boast over 1,000,000 hosts and travellers.
With fond memories of how they started, Brian Chesky summarizes his learnings with four thoughts:
"Thinking out of the box definitely saves the day.  If we are to become successful, we must break free from the conventional wisdom that we have grown accustomed to.  Doing something new doesn't necessarily mean that you're doing something stupid.  You're simply discovering things no one else has thought possible.
Being broke is not such a bad thing after all.  It teaches you to summon an enormous amount of discipline and focus just so you can keep yourself afloat.
In business, the early struggles and what you did with them impacts what kind of company you're most likely to have in the future.
When you solve other people's problems, you are solving your own as well.  And by doing so, you create opportunities for yourself that can give value to other people."
For a company that seems to defy all logic and common sense, Airbnb has really come a long, long way. These guys are bootstrapping superstars.